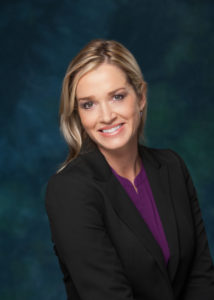 Heather graduated from the University of Tampa, FL with a BS in Business Management and worked in hotel administration. She joined Twiddy & Company in 1996 after living in Costa Rica and working for a sport fishing company there. Heather's personal demeanor, coupled with her sound judgment, efficiency, and penchant for personalized client service make her a perfect fit at Twiddy & Company, and she has proven to be an indispensable asset. A leading producer, she can be counted upon to provide comprehensive, reliable advice and counsel. Heather has invested heavily in the future of the Outer Banks and has personal experience with owning seasonal and year-round rental and investment properties. Heather is a world traveler, and has visited over 50 countries to date. Her husband is the owner of Skydive OBX. Contact Heather at
hmclay@twiddy.com
Born and raised in Pennsylvania, Mandi has vacationed along the Outer Banks every summer since 1984. After her parents purchased a home in Nags Head in the early 90's, Mandi realized the OBX is where her heart is. While attending the University of Pittsburgh, she spent her summers here on the beach and moved to Nags Head the day after graduation! Mandi has worked in the service industry for over 15 years and is a true people person. She listens to every concern and helps find the answer to any question. This past year she purchased and remodeled an older home in the area, transforming it into a beautiful vacation rental property. Mandi's experience with hands-on remodeling has helped her gain an insight to see the potential in properties. And she understands the importance of doing the homework that comes with any purchase. Mandi recently joined Heather's team at Twiddy to assist clients in navigating the process of buying or selling beach properties. Contact Mandi at
mjones@twiddy.com
Our Team
Pacesetting producers from the start, Heather's team has averaged over $13 million in sales annually since 1996. Years 2000 and 2001 saw sales figures jump to $15 million and $16.5 million, respectively, 2002 and 2003 topped over $25 million each year, and 2004 and 2005 broke all records with sales over $30 million. Their sales in 2015 and 2016 reached $14 million. Even in today's challenging real estate world, they continue to be top producers, leading the Duck Office in sales for 2014, 2015 & 2016. Heather was the top producing agent in the Duck market for 2016. Heather and Mandi uphold the REALTOR Code of Ethics drafted by the National Association of REALTORS, which insures clients of a higher standard of service and professionalism. With their experience, reliability, perseverance, and 21st century tools, this team delivers.
Twiddy & Company
Opening in 1978, and operating from a one room cottage in Duck, Twiddy & Company has evolved as the premier family owned and operated real estate company on the beach. We will celebrate 38 years in business this year!
In order to keep pace with accelerating sales and an ever expanding rental operation, the company opened its Corolla office in 1985. A third office in the 4 wheel drive area (Wash Woods) is also open for business and Twiddy now has satellite offices in Duck, Corolla and Kill Devil Hills.
Today, Twiddy employs over 100 full time real estate professionals, manages nearly 1000 rental units, and has averaged over $35 million in sales annually for the past two years.
Growing a company has always called for hard work; it has required the vision to push the edge in tandem with creativity and resourcefulness. Most of all, it has required recognizing talented people, infusing the company with those people and watching them succeed.